PEER 150 New York Cyber Security Regional Dinner
WW (Weight Watchers) Headquarters
Thursday, January 24th, 2019
The PEER 150
The New York members of The PEER 150 are honored to host an evening of networking and content at WW (Weight Watchers) Headquarters. Attendance is open to senior IT & Security executives approved by our PEER 150 team.
You are invited to join us for an evening of engaging content and idea sharing, along with great food and plenty of networking time with your peers.
We look forward to seeing you on Thursday, January 24th!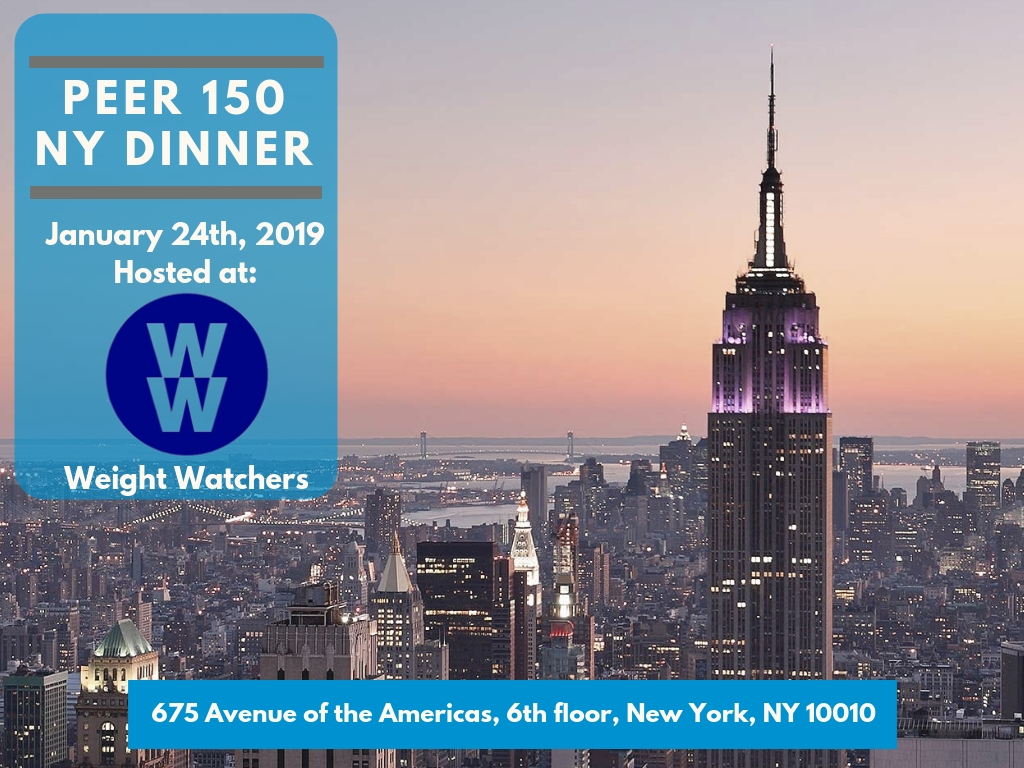 Thursday, January 24th
5:30 pm

– Networking & Cocktail Reception
6:30 pm

– Dinner Served
7:00 pm

– Welcome Comments

7:15 pm

– Hacking Social: The State of Social Media Security

Last year there were numerous stories of targeted attacks and compromise via social media. Protecting our brands, people, and organization in the context of new business communications platforms – social media and digital platforms – is more important than ever. With more Facebook business pages than .coms today, every brand is more susceptible to targeted attacks and exploitation via social media than ever before. With social media being the latest tool in the evolution of your brand growth and engagement programs, safeguarding it should be the cornerstone of a brand protection program as well. Brand protection in the social media age means grappling with the speed, volume and diversity of risks associated with social media. Marketers are expected to find and eliminate malicious content, brand impersonations and fake accounts, hacked accounts, and customer scams, all while succeeding in their day jobs of growing engagement and driving revenue. The ZeroFOX Platform helps marketing teams through accuracy and automation by protecting accounts from hijacking, taking down fake accounts impersonating your brand or key executives, stopping scams that exploit customer engagement and automatically remediating offensive content posted to your own page across all channels. With robust protection for all a marketing team's social assets, marketers can focus their resources on creating value on social media, not fixing issues that arise.

8:15 pm

– Prize Drawing
8:30 pm

– Additional Networking & Adjourn

For more information about sponsorship, please contact SaraBindl@thepeer150.com.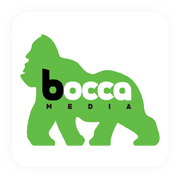 bocca Media (
www.bocca-media.com
) is a digital media agency offering their clients a platform to optimize data and deliver mobile campaigns via programmatic advertising technology that can reach massive scalability, on-the-go optimization, and complete transparency. In addition to established brands who realize massive ROI and campaign efficiencies with bocca Media; they are also a valuable resource for new & emerging industries and high-volume DTC clients. Programmatic digital advertising continues to be exciting and innovative, the smartest brands and agencies demand sophisticated & customizable solutions – please contact us at
info@bocca-media.com
.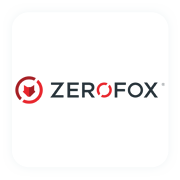 ZeroFOX, the innovator of social media & digital security, protects modern organizations from dynamic security, brand and physical risks across social, mobile, web and collaboration platforms. Using targeted data collection and artificial intelligence-based analysis, ZeroFOX protects modern organizations from targeted phishing attacks, credential compromise, data exfiltration, brand hijacking, executive and location threats and more. Recognized as a Leader in Digital Risk Monitoring by Forrester, the patented ZeroFOX SaaS platform processes and protects millions of posts, messages and accounts daily across the social and digital landscape, spanning LinkedIn, Facebook, Slack, Twitter, HipChat, Instagram, Reddit, Pastebin, Tumblr, YouTube, VK, mobile app stores, the deep & dark web, domains and more.
675 Avenue of the Americas, 6th floor
New York, NY 10010
WW is a global wellness company and the world's leading commercial weight management program. We inspire millions of people to adopt healthy habits for real life. Through our engaging digital experience and face-to-face group meetings, members follow our livable and sustainable program that encompasses healthy eating, physical activity and positive mindset. With more than five decades of experience in building communities and our deep expertise in behavioral science, we aim to deliver wellness for all.