PEER 150 New York CISO
&

Cyber Security Regional Dinner
A+E Networks Headquarters
Wednesday, April 25, 2018
The PEER 150
The New York members of The PEER 150 are honored to host an evening of networking and content at A+E Networks Headquarters. Attendance is open to senior IT & Security executives approved by our PEER 150 team.
You are invited to join us for an evening of engaging content and idea sharing, along with great food and plenty of networking time with your peers.
We look forward to seeing you on Wednesday, April 25th!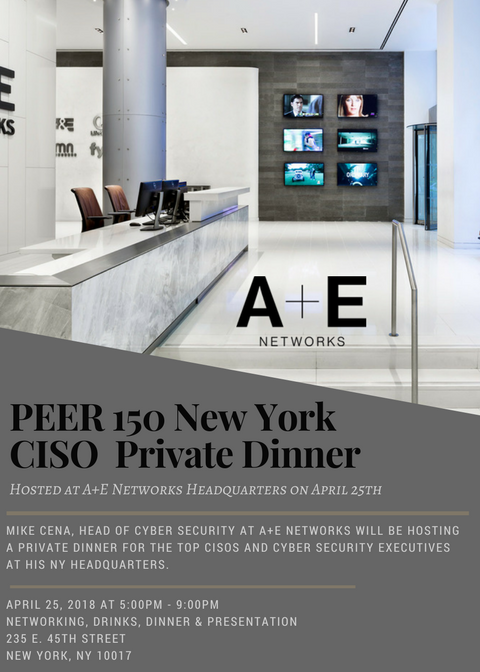 Wednesday, April 25th
5:00 pm

– Networking & Cocktail Reception
6:30 pm

– A+E Welcome


Michael Cena
Senior Director, Head of Cyber Security
A+E Networks
6:45 pm

– Dinner Served
7:15 pm

– PEER 150 Welcome Comments
7:20 pm

– Andreessen Horowitz Startup Portfolio Presentations

Startup #1: Pindrop


Kevin O'Brien
Sales Director
Pindrop

Startup #2: Yubico


Robert Booth
Sr. Solutions Engineer
Yubico
8:45 pm

– Closing Comments, Prize Drawing & Adjourn
For more information about sponsorship, please contact BradCoen@thepeer150.com.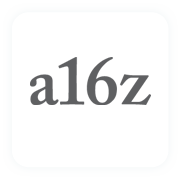 Andreessen Horowitz backs bold entrepreneurs who move fast, think big and are committed to building the next major franchises in technology. Founded by Marc Andreessen and Ben Horowitz, we provide entrepreneurs with access to our deep expertise and insights in innovation, business development, market intelligence, executive and technical talent, and marketing and brand-building. Find us in Menlo Park, Calif., and at
www.a16z.com
.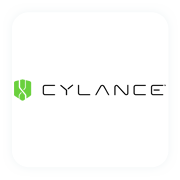 Cylance® is the only company to offer a preventive cybersecurity solution that stops advanced threats and malware at the most vulnerable point: the endpoint. Applying a revolutionary artificial intelligence approach, the Cylance endpoint security solution, CylancePROTECT®, analyzes the DNA of code prior to its execution on the endpoint to find and prevent threats others can't, while using a fraction of the system resources associated with endpoint antivirus and detect and respond solutions that are deployed in enterprises today. For more information and thought provoking blogs, visit:
www.cylance.com
.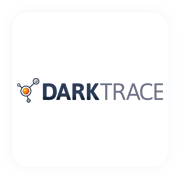 Darktrace is the world's leading machine learning company for cyber security, having developed AI algorithms that mimic the human immune system to defend enterprise networks of all types and sizes. Created by mathematicians from the University of Cambridge, Darktrace's Enterprise Immune System is the first non-consumer application of machine learning to work at scale, across all network types, from physical, virtualized, and cloud, through to IOT and industrial control systems. Installed as a self-configuring cyber defense platform, Darktrace continuously learns what is 'normal' for all devices and users, updating its understanding as the environment changes.
By applying its unique, unsupervised machine learning, Darktrace has identified 30,000 previously unknown threats in over 2,000 networks, including zero-days, insider threats and subtle, stealthy attacks. The company has experienced 600% year-on-year revenue growth. With 370 employees in 23 offices and dual headquarters in San Francisco and Cambridge UK, Darktrace was named 'Best Security Company of the Year 2016,' 'Bloomberg Innovator,' and 'GSN Homeland Security' award winner. The company's valuation is $.5 billion and its investors include KKR, Softbank, Summit, Invoke Capital, and Samsung.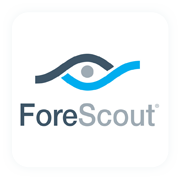 ForeScout Technologies is transforming security through visibility, providing Global 2000 enterprises and government agencies with agentless visibility and control of traditional and IoT devices the instant they connect to the network. Our technology continuously assesses, remediates and monitors devices and works with disparate security tools to help accelerate incident response, break down silos, automate workflows and optimize existing investments. As of June 30, 2017 more than 2,500 customers in over 70 countries improve their network security and compliance posture with ForeScout solutions. See devices. Control them. Orchestrate system-wide threat response. Learn how at
www.forescout.com
.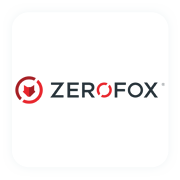 ZeroFOX, the innovator of social media & digital security, protects modern organizations from dynamic security, brand and physical risks across social, mobile, web and collaboration platforms. Using targeted data collection and artificial intelligence-based analysis, ZeroFOX protects modern organizations from targeted phishing attacks, credential compromise, data exfiltration, brand hijacking, executive and location threats and more. Recognized as a Leader in Digital Risk Monitoring by Forrester, the patented ZeroFOX SaaS platform processes and protects millions of posts, messages and accounts daily across the social and digital landscape, spanning LinkedIn, Facebook, Slack, Twitter, HipChat, Instagram, Reddit, Pastebin, Tumblr, YouTube, VK, mobile app stores, the deep & dark web, domains and more.
235 E. 45th Street
New York, NY 10017
We were founded in 1984, with two cable channels when cable was far from a sure bet. Now we're a global entertainment media company with six original brands: A&E®, HISTORY®, Lifetime®, LMN®, FYITM and VICELANDSM. We reach 330 million people worldwide, can be found in eight out of 10 American homes and have 500 million digital users. The best part? We did it our way.
Yes, we're global. Yes, our shows are the topic of conversation everywhere. Yes, we've made a habit out of bringing the next big thing to TV. But we haven't forgotten what got us here. Without all of our people – our creative teams, producers and employees – we wouldn't be where we are today. We have never lost our entrepreneurial spirit, that scrappiness we relied on when we were just starting out. We put people, programming and partnerships at the center of everything we do, because these are the keys to our success.
We are in the business of telling stories. They may be stories about real people or made-up people, but our true talent is imagining, finding, cultivating and bringing to life the most entertaining parts of the human experience. And that's not just corporate gobbledygook. We are fully human-centered. We're proud of the genres we've created and the way we've reinvented television, but we also put our money where our mouth is when it comes to education and outreach programs. We empower our people because we know they're the fuel that drives all we do, and they're driven to entertain and empower our audience.